Global Installations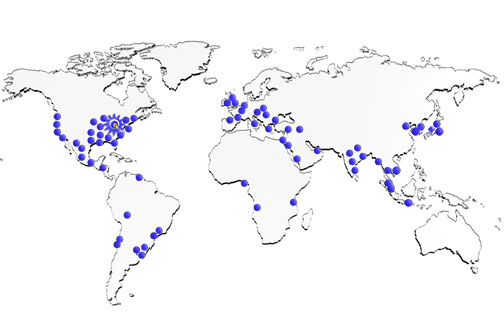 You will find world-class IS machines equipped with Quantum designed Blow & Blow, Press & Blow and NNPB equipment all over the world!
IS machines all over the world are experiencing improved process performance with a high return on investment due to the unique mechanical features of the Quantum Forming System.  Find Quantum Forming Systems in:
Africa
Angola
Austria
Brazil
Canada
Costa Rica
England
Egypt
France
Germany
Greece
Guatemala
India
Indonesia
Ireland
Italy
Japan
Kenya
Korea
Kuwait
Malaysia
Mexico
Myanmar
Panama
Poland
Russia
Saudi Arabia
Taiwan
Tanzania
Thailand
Trinidad
Turkey
United Arab
Emirates
United Kingdom
USA
Uruguay
Venezuela
Contact Quantum today to discover what Quantum Forming Systems can do for your glassmaking operation.