The designs for B&B, Press & Blow, NNPB, and Advanced Blow & Blow have been developed to minimize mechanical problems in the glass forming process and provide trouble-free operation.
This allows production advances in quality, strength, and speed.
By understanding the day-to-day problems in the hot end part of the process, Quantum reduces the problems allowing greater attention to the rest of the forming process.
All of our positioners and cartridges are internally lubricated for long life and trouble-free operation.
Blow & Blow Advantages:
No gob bouncing, Quantum's TWT™ and seal technology minimizes air leakage;

No parison contamination with debris, our recommended thimble has a dirt excluder minimizing carbon build-up;

No bolt breakage, our tapered design cartridges reduces the impact forces reducing bolt breakage;

Long life, our lubricated cartridges keeps the process equipment clean and reduce the force of operation. Therefore, extending product life.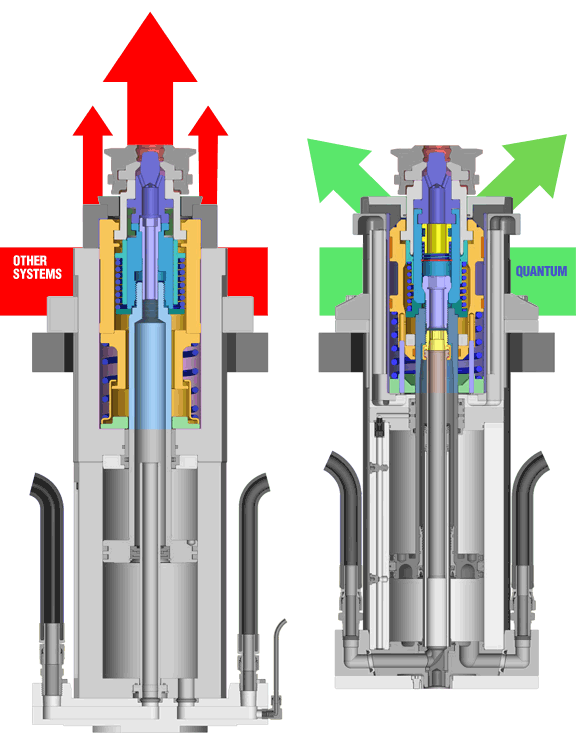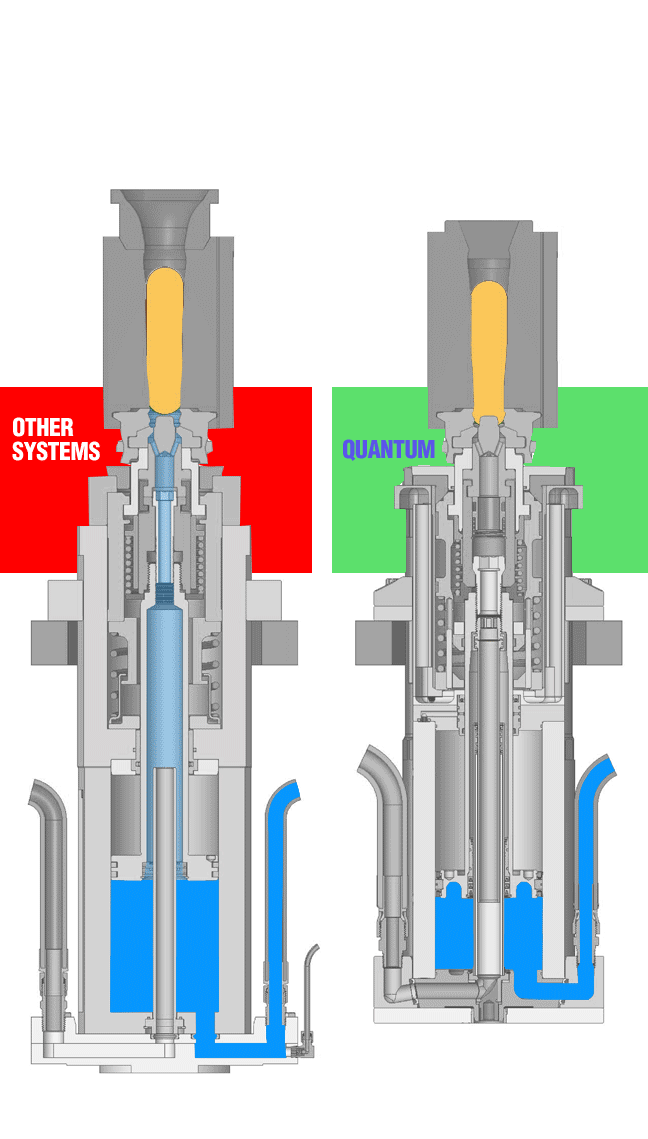 Press & Blow Advantages:
Multi-finish positioners, flexible production with less time to change between processes;

Quick-change spacer, an innovation that reduces time to change spacer without removing adapter or locking studs. This feature is also available for NNPB;

No loose parts, unique in the market, we keep all parts inside our barrel design wide-mouth positioner;

Better cooling, a perfect combination of our TWT™ technology with our seal technology and airflow designs results in higher production speed.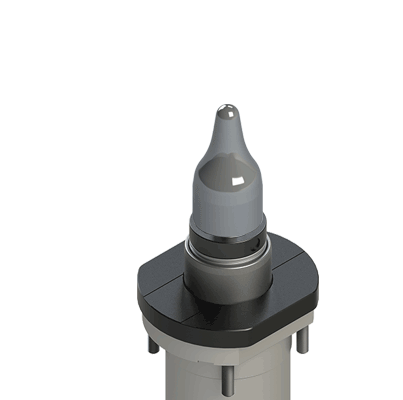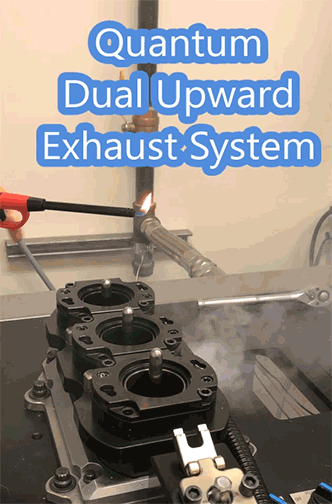 Narrow Neck Press & Blow Advantages:
Better exhaust, dual upward exhaust provides greater exhaust capacity and eliminates issues with grease and debris on lift mechanism;

Better alignment, with the preceding sleeve, Quantum process equipment re-align neck ring and blanks every cycle improving gob loading;

Minimal carbon build-up, internal lubrication and preceding sleeve scrapers prevents dirt and debris from being carried into positioner;

Continuous 360° degrees cooling, our TWT™ technology guarantees no air leakage. As a result, low pressure cooling doesn't have to be turned off in the loading position reducing plunger temperature and saving energy.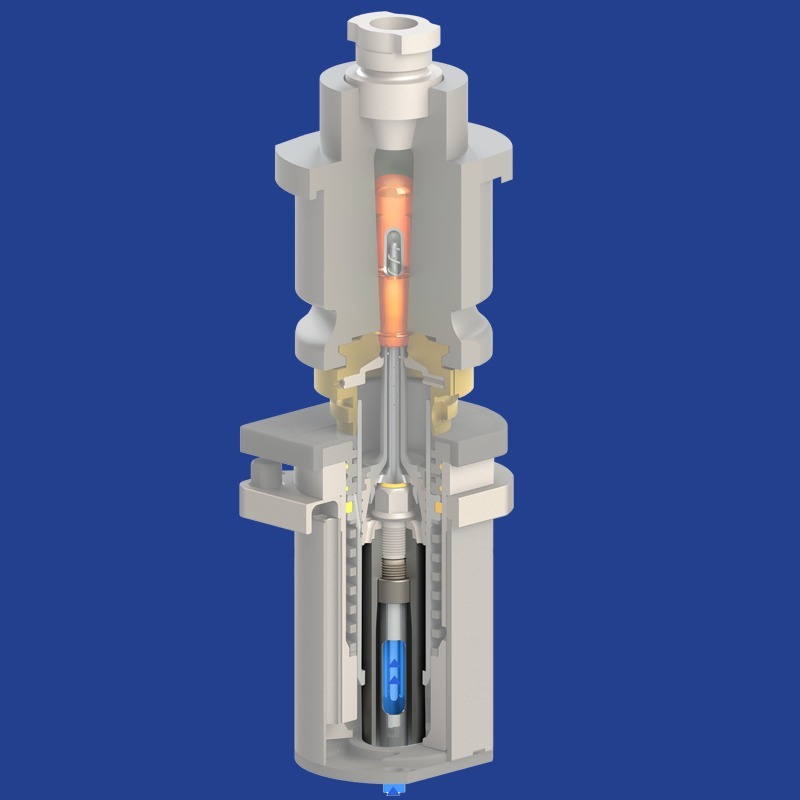 Contact Us
If you have any questions about our products or services please let us know
Request A Quote
To request a quote for our products or services please tell us how we can help!