Forming Systems
Why Choose Quantum For Your Forming System?
TWT® Design
The patented Tube Within a Tube concept remains the best delivery
system for Cooling, Counter Blow, or Vacuum Service to the Forming Plunger Mechanism.
TWT® Design Safeguards against "tramp glass"
Universal Cylinder Concept
Interchangeable components for any Center Distance and Gob Configuration in any factory requirement
Alignment is a function of Design not operator skill
Unique Forming Systems
B&B, Press & Blow, NNPB and Advanced Blow and Blow Forming Systems have been designed for Trouble Free Operation
Minimized mechanical problems allow greater attention to the rest of the Forming Process
All Quantum Cartridges are Internally Lubricated for long life
Total Forming Analysis – TFA™
Maximum Return on Investment
Quantum Components are made with Alloyed tool steels, proprietary heat treatment, and unique coating surface infusion techniques
Once produced basic components have an indefinite life
Quantum units supplied in 1980 are still running in state of the art machines today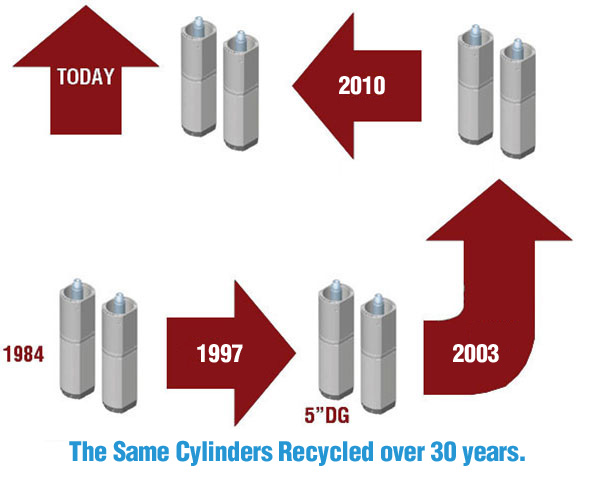 Maximum Production Flexibilty
The Quantum System can be reconfigured for different center distances and gob configurations.
As market demands require, The Quantum Forming System is ready to adapt at minimal investment.