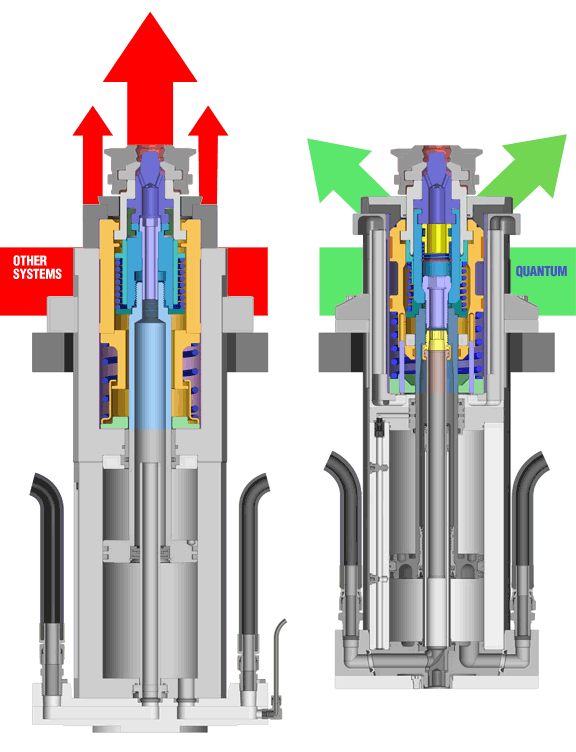 Accuracy By Design
The Quantum designed lightweight and tapered BB cartridge self aligns and reduces impact on the cartridge bolts. Having a tapered impact area sends the force of impact outward at a 45 degree angle, away from the critical areas around the plunger and neck ring.
This benefits the process by: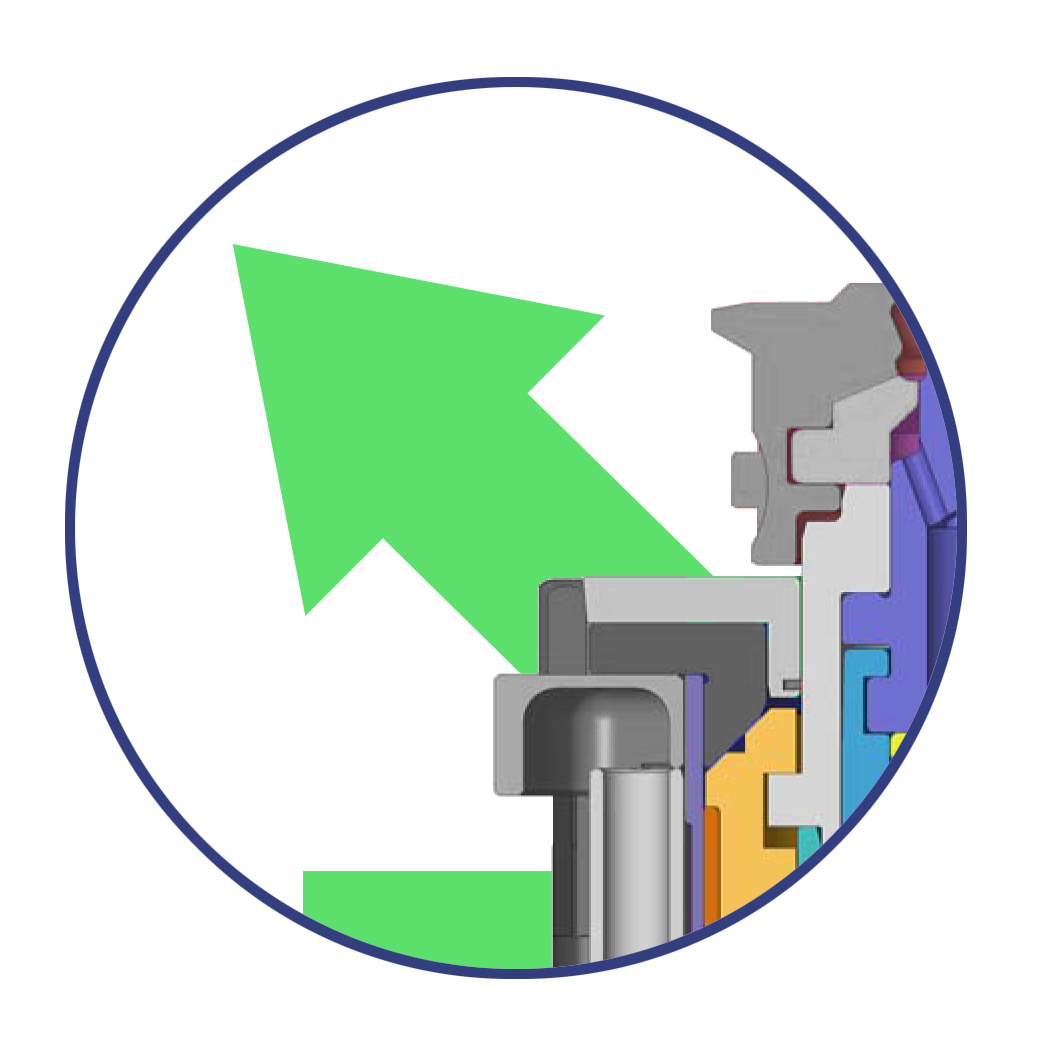 Reducing Cartridge Bolt Breakage
Reducing Cartridge Cap Breakage
Precise Alignment during BB Process
Reducing Container Defects
Eliminates premature wear of BB components
Increases life of Mould Equipment
Quantum's BB cartridge is designed to impact the same point every cycle.