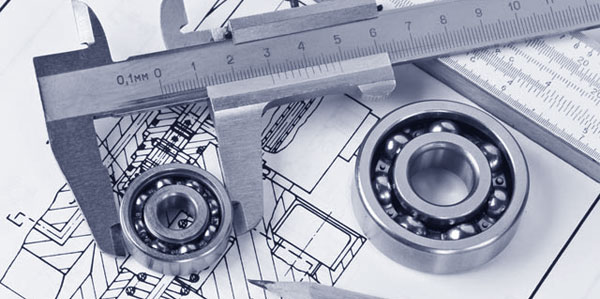 Quantum's engineers are the driving force to the success of our products and our company.  We strive to meet our client's goals by hiring people of high caliber, and allowing them to grow personally and professionally in an environment that is challenging and constantly changing. They are a close knit group, whose daily work revolves around complex problem solving and helping Quantum's customers achieve the quality and innovation expected in the Glass industry.
Quantum's engineering department is comprised of a diverse mix of dedicated and successful individuals; we took the time to interview two of our members: Travis McDougal and Jared McCall, to give a better insight of the people that make our innovative designs and products possible.
What makes your career at Quantum enjoyable? 
Travis:
"I would have to say the people.  Over the years I have learned a lot from my fellow engineers and they are the main reason why I enjoy my job"  
Jared:
"My job is enjoyable because every day I learn something new. I'm proud to be part of an industry that is often overlooked or taken for granted by the final consumers.
What are some daily on the job challenges you face? 
Travis:
"Keeping everyone motivated and working towards a positive outcome is my everyday objective and my biggest challenge. It is my responsibility to make sure that the engineering department prioritizes all of our projects and meets our expected deadlines. 
Jared:
"In my short time at Quantum my biggest challenge has been learning and understanding the complex mechanics of an I.S. machine.  I am fascinated by how all the individual parts synchronize and work together.
Talk a little bit about how you have built a trusting relationship with Quantum's customers: 
Travis:
"Our customers trust Quantum simply because we stand behind every one of our designs. At Quantum, we will go out of our way to help our customers in any way we can. Our designs are created using cutting edge computer programs and we are constantly improving our designs for the benefit of our customers."
Jared:
"We pride ourselves in putting out the best product in the industry. We want our customers to be more than happy with the equipment we manufacture and to be able to produce the absolute best glass containers in the industry"
What are some of your hobbies outside of work?
Travis:
"I enjoy working on my house and spending time with my wife and son.
I try to make some time in the fall for hunting and I used to play a lot of golf in the summer.  I also try to help my neighbors out anyway I can, which seems to keep me very busy during the summer and winter."
Jared:
"Outside of work I enjoy going out with friends to shoot pool, watching or playing hockey, and going fishing. I am also passionate about cars. I like to work on cars and I enjoy going to car shows to learn more about the history of the automobile industry.